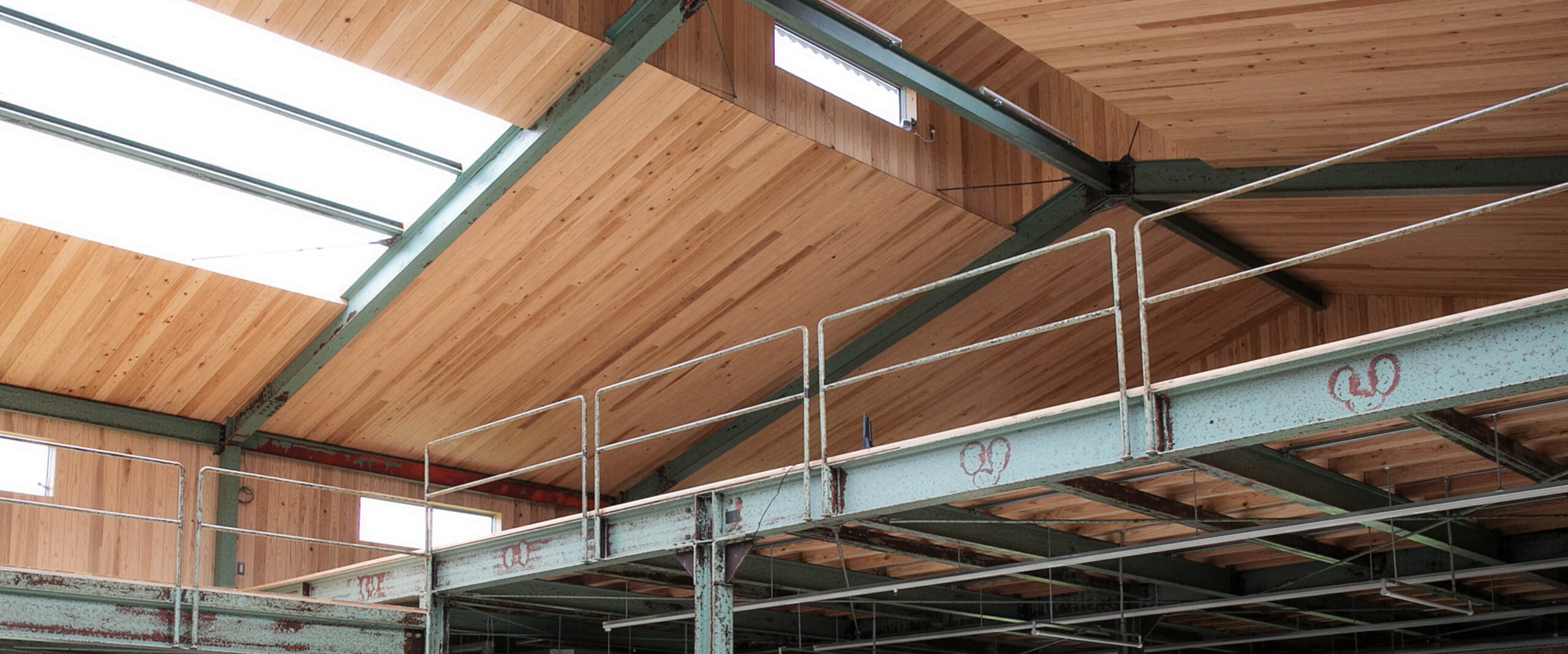 Facility information
Kouba

Open only during events
KOUBA is Maruhiro's warehouse where all operations from planning to shipping are carried out.
It consists of the functional and rational architectural design, and it is dynamically devised so that it can also be used as the event space occasionally. It applies the corrugated slate construction method that can be seen in Japanese classic technoscape.
The neat slate-covered warehouse located in a corner of park HIROPPA expresses that Maruhiro is a company rooted in the production area of craftmanship.
EVENT HALL HEAD OFFICE REFRESH SPACE PACKING AREA SKATE SPACE EXTERIOR