Store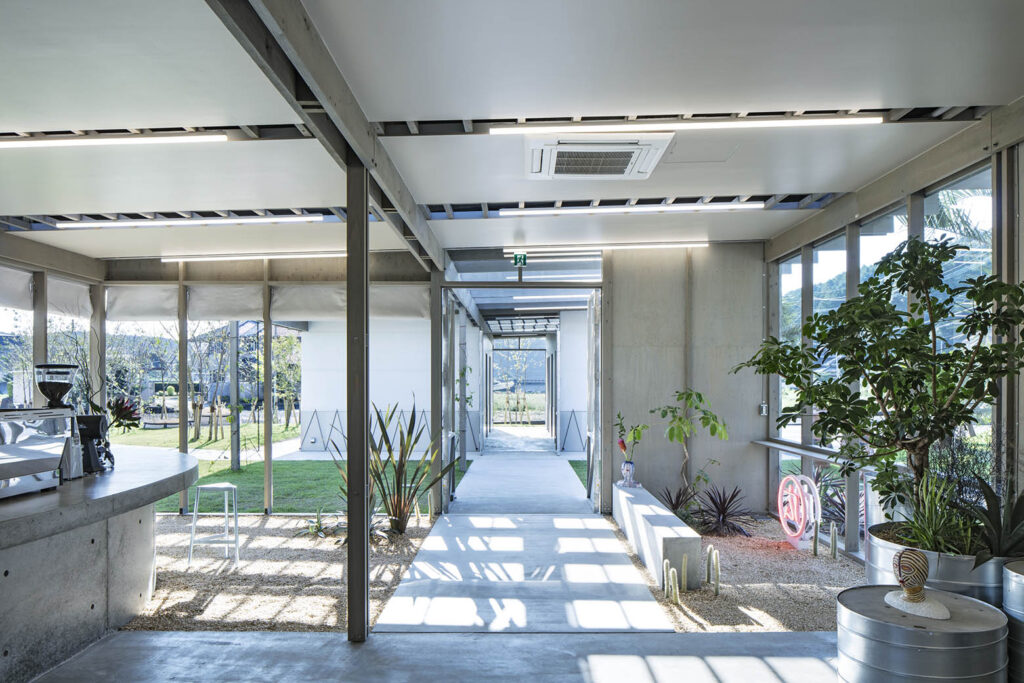 It is the company-owned retail shop run by Maruhiro located in HIROPPA. We are selling full line-up of our original ceramic brands including HASAMI and BARBAR, limited edition items of HIROPPA, curated household goods and snacks and toys here.
MARUHIRO STORE has various gimmicks to connect between the building and open space.
At the entrance of the MARUHIRO STORE, paving stones made by crushing Amakusa pottery stone, which is a raw material for porcelain ware that can be mined in Kumamoto Prefecture, are laid continuously to connect inside and outside of the building, and cacti and indoor plants are planted on the paving stones to blur the border between the entrance and outside. Moreover, in order to express a sense of unity between the building and open space, a pergola is installed as the approach. It is expected that the pergola will be covered with ivy and have a green roof within a few years.
Line up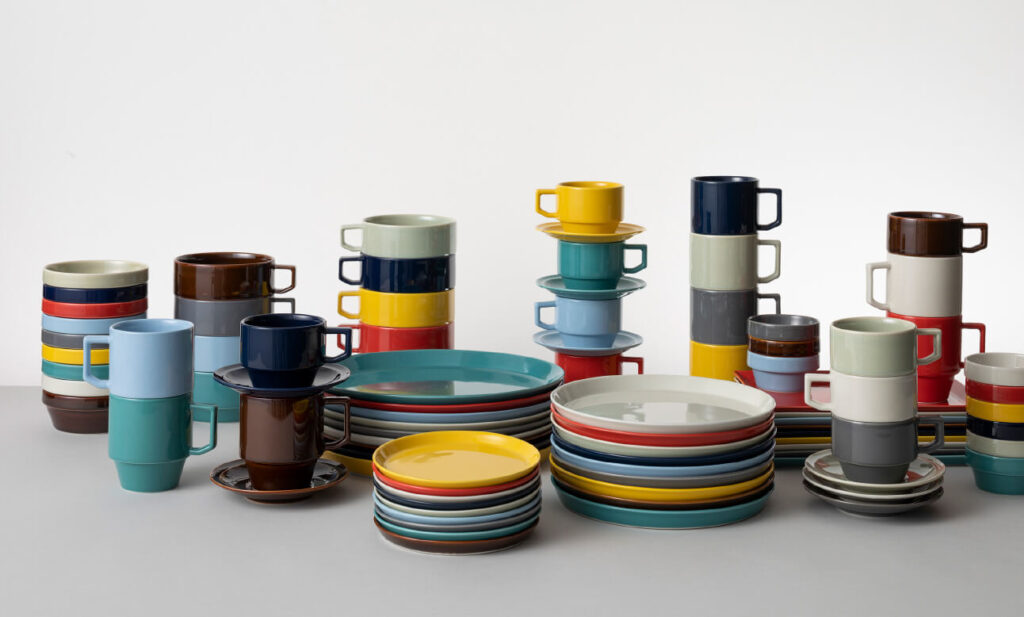 Hasami
HASAMI is one of the ceramic brands produced in ceramic production area Hasami, which expands the collections with the theme of crossing the borders of countries and scenes ambitiously. The products are planned and created with the concept "rustic design, exist as a tool, and give a giggle". We believe that "tools" are there to be used, and we want them to be well used, then we wish them the best end.
We would like to create such beloved "tools" with mysterious powers that cannot be put into words easily.
The SEASON 01 series, which is inspired by American diner tableware that looks like a toy block with its colorful color variations, has been a popular top-selling product since it launched in 2010 and it has become one of the representative series made in Hasami ceramic production area.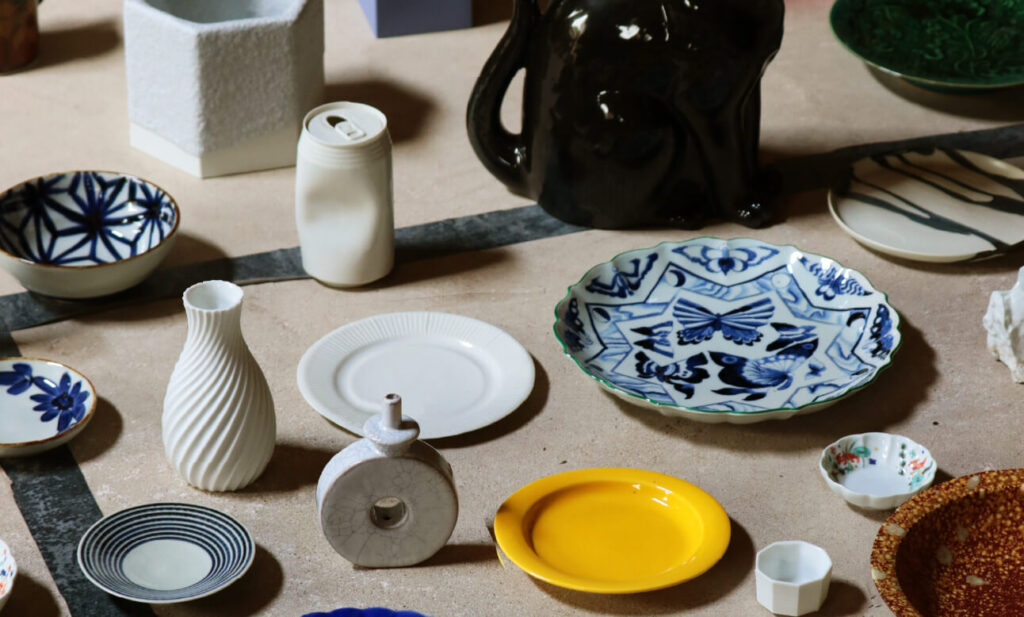 Barbar
Three of elements such as "dexterous craftsmanship", "timeless charm", and "idea outside the box", by blending these together steadfastly, just like kneading the clay, BARBAR is the brand that Maruhiro distributes what it thinks is cool, and uplifting & exciting things from Hasami, which is one of the most amazing ceramic production areas in Japan.
We expand a wide range of products, from daily use tableware series, which are applied the traditional techniques, such as IROHA series that are reproduced KURAWANKA-WAN which used to produce in Hasami town for common people in Edo Period and IROE series that are based on the color and style of Koimari, to art pieces collaborated with artists from Japan and overseas.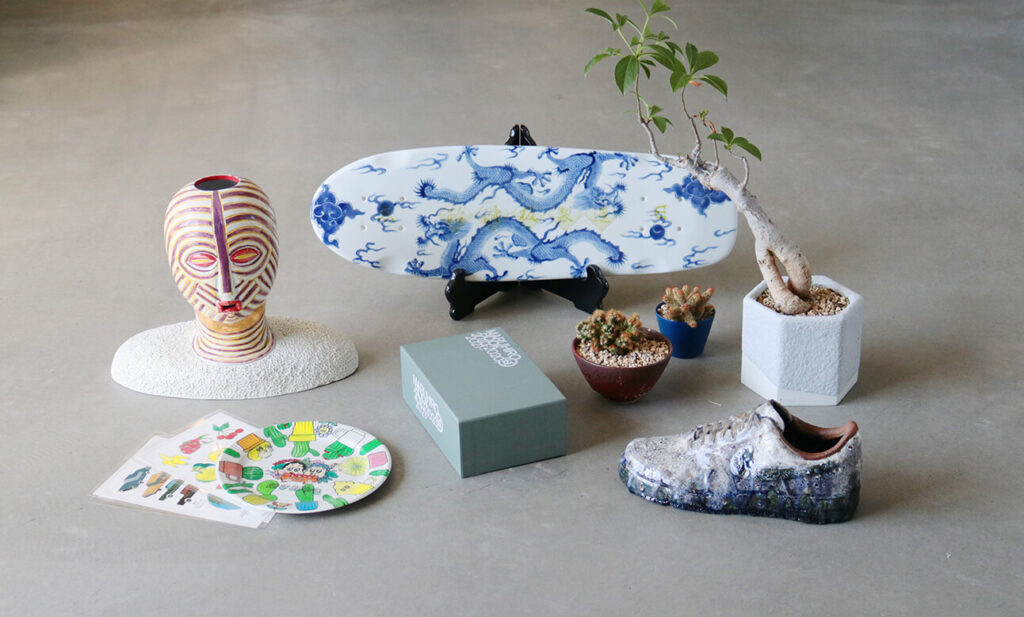 Maruhiro
This brand focuses on art works and goods created in collaboration between Maruhiro and artists from Japan and overseas. Maruhiro creates various items in a wide range of material and medium, such as experimental art works, MARUHIRO BOOK that summarizes the history of company, original stickers and ceramic skateboard key chains that are popular as souvenirs, and flower pots with foliage plants that are produced by reusing the second-grade cups and waste materials. Some items are only exhibited at MARUHIRO STORE, so take a look at our masterpieces when you have a chance to visit here!
Hiroppa
The limited editions products of HIROPPA, lunch boxes and baked sweets produced by Maruhiro food & beverage department EN, and original items of Maruhiro is available here at MARUHIRO STORE, and in MARUHIRO ONLINE STORE as well. Furthermore, there are many other interesting original items such as special blended tea using sunflowers harvested at HIROPPA, candles, and capsule toys.
Notes; some items are not listed in online store.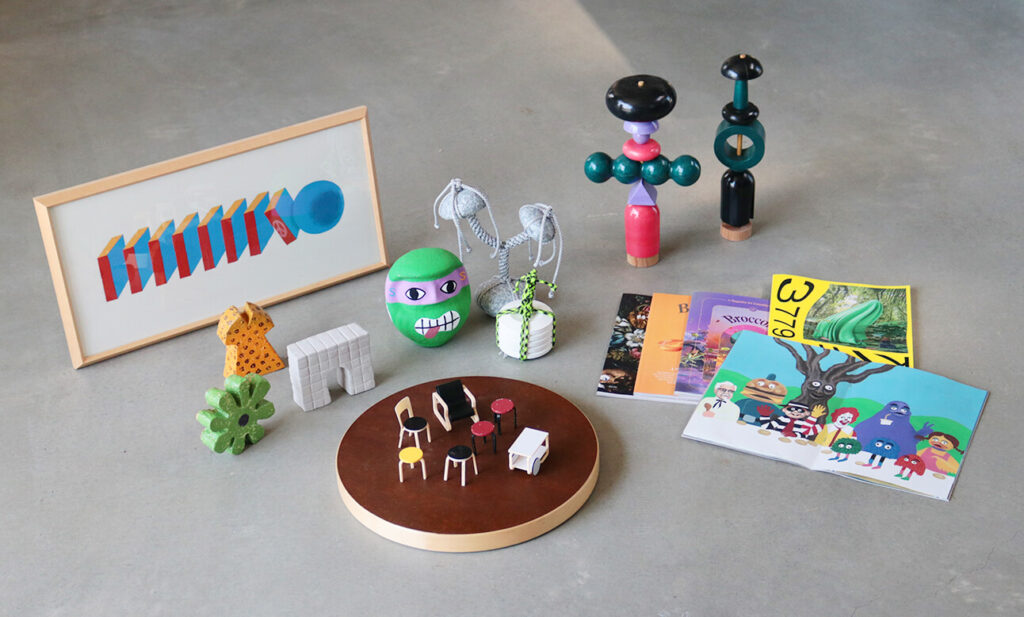 Art
In HIROPPA, there are a wide variety of products focused on artists and brands that Maruhiro has built a relationship through creating ceramic ware so it contains wishes that visitors freely experience the scene of art and design here. The art books that are hard to get in Japan, miniature furniture capsule toys, and one-of-a-kind art works are also for sale at this place. Many kinds of cultural events, pop up and work shop are also held regularly, so we hope that you have a fun with art that can only be experienced at HIROPPA.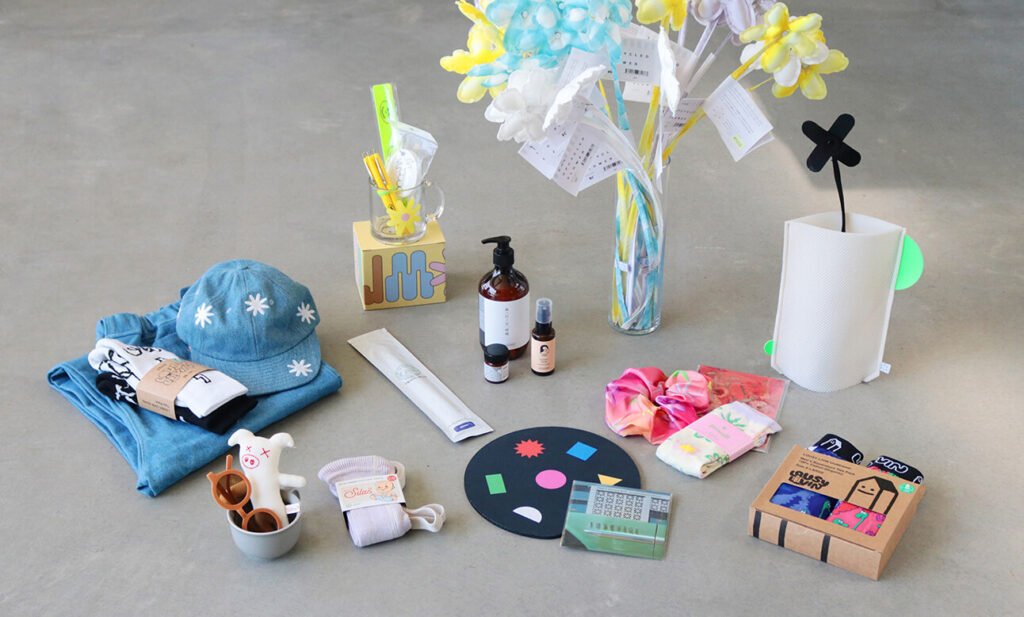 Goods
We are handling different kinds of items such as interior goods, books, fragrance products, apparel and foodstuff, and these are centered on the relationship that Maruhiro has built through various projects.
We curate the items, such as exciting things that make you want to pick them up intentionally, and something that go well with design of Maruhiro. We Maruhiro want to stay "the way we are" rather than "a ceramic production company".
Kiosk Poop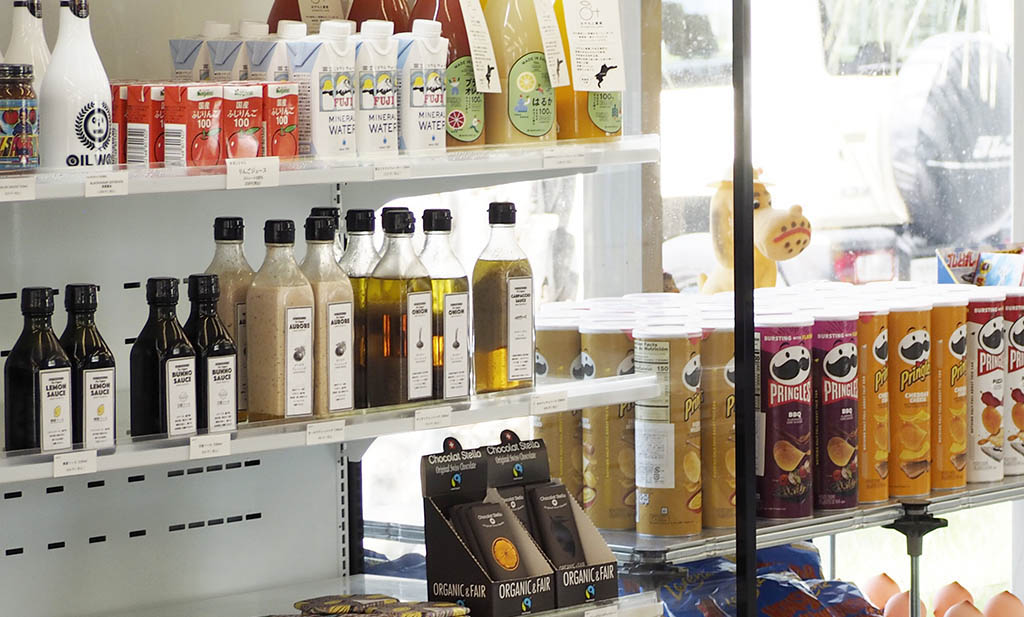 Drink&Snack
At the kiosk corner "POOP" located inside MARUHIRO STORE, the main items for sale are snacks, toys, and other goods that will make the park more enjoyable place. We have selected popular snacks that go well playing at the park, such as paper pack drinks, potato chips, chocolates and gummies. On the other hand, there are dressings made by the popular local cafe, unique seasonings made by the artist, and HIROPPA's original straight mandarin orange juice, which are super recommended as souvenirs.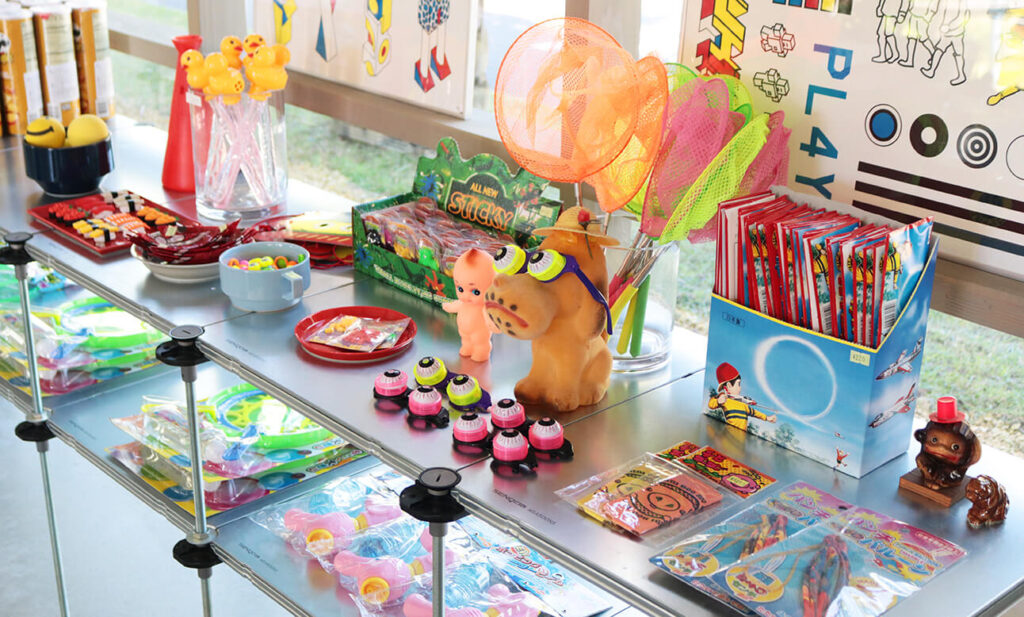 Toy
The toys are sold in a reasonable price range so that children can shop with their own pocket money. Paper planes, balloons, balls, soap bubbles sets, sandbox sets, water guns, bug catching nets, and more are available to make the park much more exciting place for kids and family. And there is also something to wear, such as masks and glasses. We hope everyone will have an awesome time with their friends and family in this park!
INFORMATION
682 Yumutago Hasami-cho,
Higashisonogi-gun, Nagasaki-ken 859-3702
TEL 0956-37-8666
MAIL shop@hasamiyaki.jp